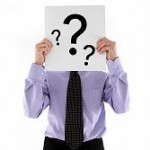 In the last few weeks, we have stressed how important is to carefully monitor your investments by reviewing your account statements and asking questions. But what should you do if you notice something is not right with your investments?
For instance, maybe you see a transaction you didn't authorize or a fee that you didn't expect. While there is often a reasonable explanation for an account discrepancy, in other cases, it could indicate securities fraud. Therefore, it's important to act promptly.
Below are a few steps that can help you resolve the problem:
Notify your financial professional about the problem and explain your concerns.
If your financial professional can't resolve your problem, then speak with his or her supervisor (which, for brokers, is often the firm's branch manager).
If you are still unsatisfied, contact the firm's compliance department in writing. Explain the issue clearly, and tell them how you want it resolved. Request a response within 30 days.
If this fails to resolve the problem, send a copy of your letter to your states securities administrator, the Office of Investor Education and Advocacy at the SEC, or the Financial Industry Regulatory Authority. These regulators will research your complaint, contact the firm or individual in question, and ask them to respond to your specific complaint or question.
If none of the above work, you may need to take legal action on your own. As securities fraud attorneys, we can often help investors recover their losses. Contact us today at 215-839-3953 for a free consultation.
At Wall Street Fraud, we are dedicated to offering assistance to those who have been hurt by improper corporate or investment practices.
If you have been the victim of stock brokerage fraud, securities fraud, mutual fund fraud, stockbroker fraud, annuities fraud, or any other type of investment fraud, please contact us today for a free case evaluation. Our talented and aggressive legal and professional staff is eager to help you recover your losses.