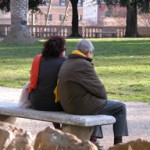 A new study by the Center for Retirement Research at Boston College confirms that financial fraud continues to take a toll on older investors. As the study notes, seniors are often attractive targets for scammers due to their enormous population, lifetime savings, and typical investment strategies.
The Federal Trade Commission reported more than 1.5 million fraud complaints in 2011, up 62% over three years. The report cites the rise of the Internet as one reason for the rapid rise in financial scams.
"Fueled by the Internet, the incidence of financial fraud is on the rise. Law enforcement officials and fraud experts expect the trend to continue or accelerate as aging baby boomers increasingly become targets. According to the Federal Trade Commission (FTC), Americans in 2010 submitted more than 1 million complaints about financial and other fraud – up 35 percent in just three years. But these data do not fully represent fraud's pervasiveness, because researchers say that it often goes unreported to the authorities."
The report predicts that the problem will only increase as baby boomers begin to retire.
"As baby boomers age, the problem is expected to grow in the future," the report states. "This generation is potentially a lucrative target due to three characteristics: it is enormous, with some 75 million people; increasingly well off; and facing cognitive decline. Baby boomers are accumulating inheritances from their parents, adding to substantial home equity and a lifetime of saving for retirement as the first generation to experience the transition from traditional pensions to 401(k) accounts.  When money is combined with cognitive decline among aging baby boomers, it can be a recipe for fraud."
The researchers cite investment fraud, advance-fee fraud, and insurance fraud as some of the most prevalent types of fraud impacting older Americans. They also caution that older investors when it comes to "senior specialists" who claim to possess special training to advise clients on issues unique to the older population.
If you have been the victim of elder fraud, we may be able to help you recover your losses. Contact us today at 215-839-3953 for a free consultation.
At Wall Street Fraud, we are dedicated to offering assistance to those who have been hurt by improper corporate or investment practices.
If you have been the victim of stock brokerage fraud, securities fraud, mutual fund fraud, stockbroker fraud, annuities fraud, or any other type of investment fraud or negligence, please contact us today for a free case evaluation. Our talented and aggressive legal and professional staff is eager to help you recover your losses.