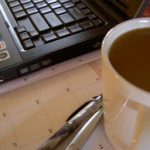 Unauthorized trading by brokers and other financial professionals can lead to steep investor losses. To ensure that brokerage firms are adopting adequate safeguards to deter and detect rogue brokers, the Securities and Exchange Commission has issued a new Risk Alert.
As noted by the SEC, unauthorized trading can take many forms. It includes rogue trades in customer, client, or proprietary accounts or trades that exceed firm limits on position exposures, risk tolerances, and losses. Unauthorized trading can be done by traders, assistants on trading desks, portfolio managers, brokers, risk managers, or other personnel, including those in administrative positions in a firm's back office.
The alert highlights that changes in trading patterns, a high volume of trade cancellations or corrections, manual trade adjustments, or unexplained profits for a particular trader or client are often red flags for unauthorized trading. As such, they may warrant additional scrutiny. The alert also recommends compliance measures that firms might want to use to protect themselves and their clients from unauthorized trading, such as stress testing and independent trading reviews.
If you have been the victim of unauthorized trading, we may be able to help you recover your losses. Contact us today at 215-839-3953 for a free consultation.
At Wall Street Fraud, we are dedicated to offering assistance to those who have been hurt by improper corporate or investment practices.
If you have been the victim of stock brokerage fraud, securities fraud, mutual fund fraud, stockbroker fraud, annuities fraud, or any other type of investment fraud or negligence, please contact us today for a free case evaluation. Our talented and aggressive legal and professional staff is eager to help you recover your losses.