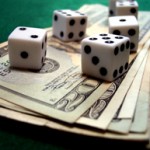 The Securities and Exchange Commission has charged a Las Vegas company and its CEO with conducting a fraudulent pump-and-dump scheme. It also charged several consultants for their illegal sales of company shares into the markets.
The case highlights the continuing risks associated with penny stocks.
According to the SEC, under the direction of CEO Roger Mohlman, Prime Star Group Inc., a food and beverage company, issued false and misleading press releases that touted lucrative agreements for the company's products. For instance, the SEC has alleged that Prime Star falsely claimed in a March 2010 press release that it had entered in a distribution agreement with another company in the beverage business valued at up to $16 million annually. According to the SEC's complaint, Prime Star's press releases coincided with the illegal issuance of millions of unregistered shares of Prime Star stock to the purported business consultants from August 2009 to March 2010.
"Prime Star and Mohlman used backdated consulting agreements and forged attorney opinion letters as a means to issue millions of shares to the consultants who then dumped them on unsuspecting investors," said Eric I. Bustillo, Director of the SEC's Miami Regional Office. "The SEC will persist in its efforts to stamp out microcap fraud schemes."
The Message for Investors
As the SEC notes, it has filed more than 50 enforcement actions for misconduct related to penny stocks, and issued more than 65 orders suspending the trading of suspicious microcap issuers since the beginning of fiscal year 2011. As we have also highlighted on this blog, investing in penny stock companies is often risky. Therefore, investors should always proceed with caution.
If you have been the victim of penny stock fraud, we may be able to help you recover your losses. Contact us today at 215-839-3953 for a free consultation.
At Wall Street Fraud, we are dedicated to offering assistance to those who have been hurt by improper corporate or investment practices.
If you have been the victim of stock brokerage fraud, securities fraud, mutual fund fraud, stockbroker fraud, annuities fraud, or any other type of investment fraud or negligence, please contact us today for a free case evaluation. Our talented and aggressive legal and professional staff is eager to help you recover your losses.