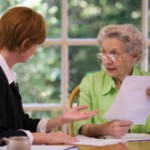 As we have frequently discussed on this blog, investors should fully understand the terms and fees of an annuity before turning over their hard-earned money. In some cases, unscrupulous brokers won't disclose costly surrender fees or other terms that may make it difficult and costly for investors to access their funds for a long period of time.
That's why it's important to do your own due diligence before purchasing an annuity. Below is a brief look at the several different types of annuities and how they are funded.
Single Premium Annuities: An annuity that is funded through a single lump-sum premium payment.
Flexible Premium Annuities: An annuity that is funded through a series of premium payments during a specific period of time.
Immediate Annuities: With an immediate annuity, a single premium is paid and payments begin immediately at the end of each payment period, which is usually monthly or annually.
Deferred Annuities: A deferred annuity is established by paying one or more premiums over a period of time. The premiums paid and interest credited to the premiums goes into a fund called an accumulation fund, which may provide a minimum guaranteed interest rate. Annuity payments begin at a set future date.
Fixed Annuities: A fixed annuity provides fixed-dollar income payments backed by the guarantees in the contract. In this scenario, the investment cannot be lost once the income payments begin and the amount of the payments will not change. With fixed annuities, the company bears the investment risk.
Equity-Indexed Annuities: Equity-indexed annuities, either immediate or deferred, earn interest or provide benefits that are linked to an external equity index, such as Standard and Poor's 500 Composite Stock Price Index. Equity-indexed annuities are not normally subject to loss of the principal investment, however the account growth is often limited to a percentage of the equity index, and may also contain caps on the maximum annual growth. When you purchase an equity-indexed annuity, you own an insurance contract not shares of any stock or index.
Variable Annuities Variable annuity investments are securities, which tend to fluctuate with economic conditions. The value of a variable annuity depends upon the value of the underlying investment portfolios associated with the annuity. Variable annuities generally do not provide a maximum limit or minimum guarantee, which means the full investment, including the principal, could be lost. With a variable annuity the owner bears the investment risk.
In addition to determining how an annuity will be funded, it is also important to understand the maturity date (when payments will begin) and how the funds will be dispersed (lump sum, life income, fixed amount). For more on annuities, please see our previous post here.
Source: Florida Department of Financial Services
If you have been the victim of annuity fraud, we may be able to help you recover your losses. Contact us today at 215-839-3953 for a free consultation.
At Wall Street Fraud, we are dedicated to offering assistance to those who have been hurt by improper corporate or investment practices.
If you have been the victim of stock brokerage fraud, securities fraud, mutual fund fraud, stockbroker fraud, annuities fraud, or any other type of investment fraud or negligence, please contact us today for a free case evaluation. Our talented and aggressive legal and professional staff is eager to help you recover your losses.