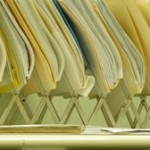 The Securities and Exchange Commission recently charged a San Francisco-area investment adviser with securities fraud, alleging that he provided investors with phony audit reports that overstated the financial performance of the fund in which they were investing.
The SEC alleges that James Michael Murray raised more than $4.5 million from investors in his various funds including Market Neutral Trading LLC (MNT), a purported hedge fund. Murray provided MNT investors with a report allegedly prepared by independent auditor Jones, Moore & Associates (JMA). However, JMA was actually a shell company that Murray secretly created and controlled.
"An independent financial audit is one of the best protections available to investors," said Marc Fagel, Director of the SEC's San Francisco Regional Office. "Murray conjured up an accounting firm and deliberately faked the audit to induce investors into believing the fund was in better shape than it actually was."
As detailed by the SEC, JMA is not registered or licensed as an accounting firm in Delaware, where it purports to do business. JMA's website was paid for by a Murray-controlled entity and listed 12 professionals with specific degrees and licenses who supposedly work for JMA. However, at least five of these professionals do not exist, including the two named principals of the firm: "Richard Jones" and "Joseph Moore."
The SEC alleges that the bogus audit report provided to investors understated the costs of MNT's investments and thus inflated the fund's investment gains by approximately 90 percent. The JMA audit report also overstated MNT's income by approximately 35 percent, its member capital by approximately 18 percent, and its total assets by approximately 10 percent.
If you have been the victim of securities fraud or negligence, we may be able to help you recover your losses. Contact us today at 215-839-3953 for a free consultation.
At Wall Street Fraud, we are dedicated to offering assistance to those who have been hurt by improper corporate or investment practices.
If you have been the victim of stock brokerage fraud, securities fraud, mutual fund fraud, stockbroker fraud, annuities fraud, or any other type of investment fraud or negligence, please contact us today for a free case evaluation. Our talented and aggressive legal and professional staff is eager to help you recover your losses.