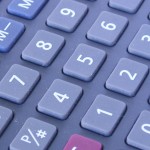 A recent review of the disciplinary actions reported by the Financial Industry Regulatory Authority (FINRA) shows the number of disciplinary actions filed and the total fines imposed rose significantly last year. FINRA reported filing 1,488 disciplinary actions in 2011, as compared with 1,310 in 2010. In addition, fines jumped 51% to $68 million from $45 million in 2010.
Below are several of the top enforcement issues identified by Sutherland Asbill & Brennan's annual FINRA Sanctions Survey:
Advertising: Sanctions spiked from $4.75 million in 2010 to $21.1 million in 2011.  The number of cases involving alleged advertising violations doubled in number to 45 in 2011.  A significant amount of the 2011 advertising fines ($9.5 million) related to the sale of auction rate securities.  In addition, nearly $8 million in fines stemmed from nine cases involving the use of allegedly misleading advertising materials on firm websites available to investors. This included advertisements for complex products, such as Auction Rate Securities, and for more traditional investments like annuities.
Short selling: These cases were the second biggest enforcement issue reported by FINRA in 2011, generating $16.8 million in fines. The 2011 fines for short selling represent a more than fourfold increase compared with the fines reported in 2010.  This substantial increase was greatly influenced by a single $12 million fine imposed on a firm that allegedly violated Regulation SHO by failing to properly supervise millions of short sale orders that were mismarked and placed to the market without reasonable grounds to believe that the securities could be borrowed.
Auction Rate Securities: ARS continued to be an important focus for FINRA in 2011, as seven ARS cases resulted in nearly $10 million in fines.  This was a substantial increase from 2010 when two ARS cases were reported that resulted in $1.75 million in total fines.  Most of the 2011 cases concerned the alleged failure to disclose material facts to investors, often in advertising materials.
Suitability: Unsuitable investments resulted in $7.7 million in reported fines in 2011.  The 106 cases that involved suitability allegations in 2011 doubled the 53 cases reported in both 2009 and 2010.  Similarly, the fines reported in suitability cases jumped from $3.75 million in 2010 to $7.7 million in 2011, a 105% increase.
If you have been the victim of broker fraud or negligence, we may be able to help you recover your losses. Contact us today at 215-839-3953 for a free consultation.
At Wall Street Fraud, we are dedicated to offering assistance to those who have been hurt by improper corporate or investment practices.
If you have been the victim of stock brokerage fraud, securities fraud, mutual fund fraud, stockbroker fraud, annuities fraud, or any other type of investment fraud or negligence, please contact us today for a free case evaluation. Our talented and aggressive legal and professional staff is eager to help you recover your losses.