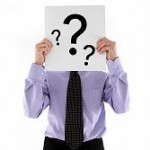 Securities Investor Protection Corporation has released a new report outlining recommended legislative and other changes to the investor protections it provides. As we have previously discussed on this blog, SIPC was created to help individuals generic cialis 10mg whose money, stocks, and other securities are stolen by a broker or put at risk when a brokerage fails, as was recently the case with MF Global.
Although the report does not address the recently raised issue of protecting investors against market loss or damages resulting from fraud, misrepresentation, or wrongful acts similar to the Stanford Ponzi Scheme, the recommendations do encompass some enhanced investor protections. Most notably, the report suggests increasing the maximum level of customer protection to $1.3 million and indexing the level of protection to inflation going forward.
Below are the additional recommendations:
Eliminate the distinction in the levels of protection for cash and securities.
Protect participants in pension funds on a pass-through basis;
Amend the minimum assessment to the greater of 1) $1,000; or 2) the amount set by SIPC bylaw not to exceed 0.02% of the member's gross revenues from the securities business;
Allow for the use of the direct payment procedure in cases in which the total amount of claims aggregates less than $5 million;
Require auditors of SIPC members to file copies of audit reports with SIPC;
Affirm the obligation of banks and other custodians to safeguard Rule 15c3-3 accounts and to reaffirm that such accounts are subject to trustee control upon broker-dealer liquidation;
Continue to vest the SIPA trustee with the same avoidance powers as a trustee in a case under the bankruptcy code;
Continue to treat claims arising from repurchase and reverse repurchase agreements as general creditor claims;
Continue to treat claims arising from open TBA contracts as general creditor claims;
Continue to treat claims arising from credits received pursuant to soft dollar arrangements as general creditor claims;
Continue to treat claims for fees earned in connection with underwriting or other transactions effected by a syndicate as general creditor claims;
Study discrepancies between SEC Rule 15c3-3 and "customer property" under SIPA;
International relations: SIPC to assist in the creation of an international association;
SIPC to continue investor education efforts.
Orlan Johnson, chairman of the SIPC Board, noted that some of the recommendations would require congressional action, and other recommendations could be implemented by rulemaking. Further, he noted, "some of the proposals could be implemented without the need for either legislation or rulemaking."
If you have been the victim of broker fraud or negligence, we may be able to help you recover your losses. Contact us today at 215-839-3953 for a free consultation.
At Wall Street Fraud, we are dedicated to offering assistance to those who have been hurt by improper corporate or investment practices.
If you have been the victim of stock brokerage fraud, securities fraud, mutual fund fraud, stockbroker fraud, annuities fraud, or any other type of investment fraud or negligence, please contact us today for a free case evaluation. Our talented and aggressive legal and professional staff is eager to help you recover your losses.