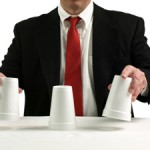 AXA Advisors, LLC has been fined $100,000 by FINRA for failing to fire a rogue broker, after discovering several "red flags" that he had induced customers to participate in a Ponzi scheme. AXA recently submitted a Letter of Acceptance, Waiver and Consent in lieu of a disciplinary hearing.
According to FINRA's allegations, when registered representative Kenneth Neely joined AXA in August 2007, he had been the subject of four customer complaints, including three arbitrations, concerning his business practices at prior employers. In addition, AXA was aware that he was experiencing financial difficulties.
FINRA also alleges that in 2001, while employed at UBS, Neely began a Ponzi scheme, which he continued at AXA. Neely induced that firm's customers and others to participate in a fictitious "St. Louis Investment Club" and to invest in an equally fictitious real estate investment trust, the "St. Charles REIT."
According to FINRA, AXA failed to respond to several red flags that should have alerted the firm to the ongoing Ponzi scheme. In April 2008, during an annual audit of Neely, AXA reviewed Neely's computer and discovered an Excel spreadsheet, which reflected a payment schedule for eight individuals. The spreadsheet was titled "Statement of Accounts with Clients," marked "Ken Neely," listed Neely's home address, and showed a total amount invested of $323,000.
As reported by Forbes, one of AXA's examiners who conducted the audit became suspicious about the spreadsheet and asked Neely to explain it. According to FINRA, in person and later in an email, Neely explained that a friend and potential client planned to start a business and needed advice on how to manage business finances. In response to that need, Neely claimed that he had used the spreadsheet to show his friend how to keep track of assets and liabilities. Although one of the provided names was a client of Neely's at AXA, the firm did not investigate the matter further and took his explanation at face value.
FINRA concluded that AXA's response to the red flags raised by Neely's spreadsheet, his explanations, and his background constituted a failure to reasonably supervise him and a further failure to investigate adequately the various indications concerning his misconduct. Accordingly, FINRA imposed a Censure and $100,000 fine.
The Message for Investors
As this case highlights, even when presented with clear evidence of fraud, some brokerage firms do not take the necessary steps to protect investors. Therefore, it is important for investors to remain vigilant and always closely monitor their investments.
If you have been the victim of broker fraud or negligence, we may be able to help you recover your losses. Contact us today at 215-839-3953 for a free consultation.
At Wall Street Fraud, we are dedicated to offering assistance to those who have been hurt by improper corporate or investment practices.
If you have been the victim of stock brokerage fraud, securities fraud, mutual fund fraud, stockbroker fraud, annuities fraud, or any other type of investment fraud or negligence, please contact our securities fraud attorneys today for a free case evaluation. Our talented and aggressive legal and professional staff is eager to help you recover your losses.