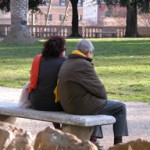 In his remarks before the American retirement Summit, SEC Commissioner Luis A. Aguilar discussed the growing prevalence of elder financial abuse. As we have highlighted on this blog, elder abuse is projected to skyrocket as the baby boomer generation reaches retirement.
Aguilar's speech is interesting because it specifically highlights some current factors arising from the financial crisis that are exacerbating the vulnerability of senior investors.
According to Aguilar, the factors fueling the vulnerability of seniors include the following:
Continued volatility of the market;
Plummeting values of assets meant for retirement;
High unemployment and job loss making it impossible to meet day-to-day expenses – much less save for retirement;
The shift away from private sector employer-based defined benefit pensions to employee-controlled personal retirement accounts – individuals are increasingly being asked to be in control of their own retirement future;
The growth in the percentage of the population who are seniors; and
The cognitive declines that millions of seniors are facing.
Aguilar also argues that the significant wealth inequality between generations is leading to greater opportunities for deception and fraud. He explains, "The good news is … aging baby boomers have accumulated substantial assets, either through inheritance, home equity, or a lifetime of saving for retirement ... The bad news is that this disparity between seniors and everyone else, including their own children, exponentially increases the vulnerability of seniors to being exploited."
Finally, Aguilar expresses concern about the decimation of resources provided to state and local authorities to combat elder financial abuse. He notes, "At a time when vulnerabilities are being exacerbated, the law enforcement and government framework to handle elderly exploitation has been severely cut back. Thus, at a time when the need grows greater, there are far fewer to help."
If you have been the victim of elder financial abuse, we may be able to help you recover your losses. Contact us today at 215-839-3953 for a free consultation.
At Wall Street Fraud, we are dedicated to offering assistance to those who have been hurt by improper corporate or investment practices.
If you have been the victim of stock brokerage fraud, securities fraud, mutual fund fraud, stockbroker fraud, annuities fraud, or any other type of investment fraud or negligence, please contact our securities fraud attorneys today for a free case evaluation. Our talented and aggressive legal and professional staff is eager to help you recover your losses.