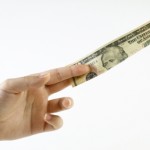 JPMorgan Chase & Co. has agreed to settle a securities lawsuit against the company for a $150 million, according to court documents. The lawsuit, brought by several pension funds on behalf of a class of investors, involved the firm's securities lending program.
Securities lending programs allow investors to lend securities to a broker-dealer, in exchange for cash that a bank invests on behalf of the investor. In this case, JPMorgan invested cash collateral provided by investors through the program in about $500 million of medium-term notes issued by Sigma Finance Inc., a structured investment vehicle.
While Sigma was once rated "triple-A," JPMorgan "buried its head in the sand and refused to heed the warning signs" that the fund was at risk for collapse, the complaint said. Sigma's eventual failure in 2008 left about $1.9 billion as security for roughly $6.2 billion of medium-term notes and other secured debt, according to the complaint.
While a judge must still approve the settlement, it shows that investors continue to recover for losses suffered during the height of the financial crisis. In addition, brokerage firms that ignored the warning signs of decreasing value and liquidity can be held liable.
Source: Reuters
If you have been the victim of securities fraud or negligence, we may be able to help you recover your losses. Contact us today at 215-839-3953 for a free consultation.
At Wall Street Fraud, we are dedicated to offering assistance to those who have been hurt by improper corporate or investment practices.
If you have been the victim of stock brokerage fraud, securities fraud, mutual fund fraud, stockbroker fraud, annuities fraud, or any other type of investment fraud or negligence, please contact our securities fraud attorneys today for a free case evaluation. Our talented and aggressive legal and professional staff is eager to help you recover your losses.