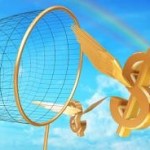 As the economy continues to struggle, many Americans seeking a low-risk investment consider certificates of deposit (CDs). A CD typically offers a higher rate of interest than a regular savings account and, unlike other investments, CDs are federally insured up to $250,000.
While CDs are generally considered safe, this does not mean that investors should avoid doing their research, particularly when it comes to brokered CDs. Like all products, CDs do carry investment risks.
In a recent case in Kentucky, a local business owner has been charged with operating an investment scam involving  short-term CDs. He falsely advertised that the CDs were guaranteed by the Securities Investor Protection Corporation, which he claimed was equivalent to FDIC insurance. In reality, the investors never actually invested in CDs, and the fraudster used their money for personal gain.
As this case highlights, CDS are not always purchased directly from banks. In fact, many brokerage firms and independent salespeople also offer CDs. Because these salespeople often earn a commission, the risk of fraud increases.
To avoid CD fraud, the Securities and Exchange Commission offers the following advice:
Thoroughly Check Out the Background of the Deposit Broker – Deposit brokers do not have to go through any licensing or certification procedures, and no state or federal agency licenses, examines, or approves them. Therefore, you should always check whether your deposit broker or the company he or she works for has a history of complaints or fraud. Many deposit brokers are affiliated with investment professionals. You can check out the disciplinary history of investment professionals quickly using the SEC's and FINRA's online databases. Your state securities regulator may have additional information on investment professionals. To research the background of a deposit broker who is not affiliated with an investment firm, start by contacting your state government's consumer protection office. Identify the Issuer – Because federal deposit insurance is limited to a total aggregate amount of $250,000 for each depositor in each bank or thrift institution, it is very important that you know which bank or thrift issued your CD. In other words, find out where the deposit broker plans to deposit your money. Your deposit broker may plan to put your money in a bank or thrift where you already have CDs or other deposits. You risk not being fully insured if the brokered CD would push your total deposits over the $250,000 federal deposit insurance limit.
Find Out What Would Happen If You Needed to Withdraw Your Money Early – If you are the sole owner of a brokered CD, you may be able to pay an early withdrawal penalty to the bank that issued the CD to get your money back. But if you share the CD with other customers, your broker will have to find a buyer for your portion. If interest rates have fallen since you purchased your CD and the bank hasn't called it, your deposit broker may be able to sell your portion for a profit. But if interest rates have risen, there may be less demand for your lower-yielding CD. That means you would have to sell the CD at a discount and lose some of your original deposit.
If you have been the victim of securities fraud or negligence, we may be able to help you recover your losses. Contact us today at 215-839-3953 for a free consultation.
At Wall Street Fraud, we are dedicated to offering assistance to those who have been hurt by improper corporate or investment practices.
If you have been the victim of stock brokerage fraud, securities fraud, mutual fund fraud, stockbroker fraud, annuities fraud, or any other type of investment fraud or negligence, please contact our securities fraud attorneys today for a free case evaluation. Our talented and aggressive legal and professional staff is eager to help you recover your losses.